Question Time leaders special: Johnson challenged on trust, racism, austerity and the NHS – live news
Leaders of Labour, SNP, Lib Dems and Conservatives questioned by BBC audienceCorbyn says he would be neutral in second Brexit referendumQuestion Times leaders' special running orderMcDonnell rejects claims Labour would leave people worse offFarage...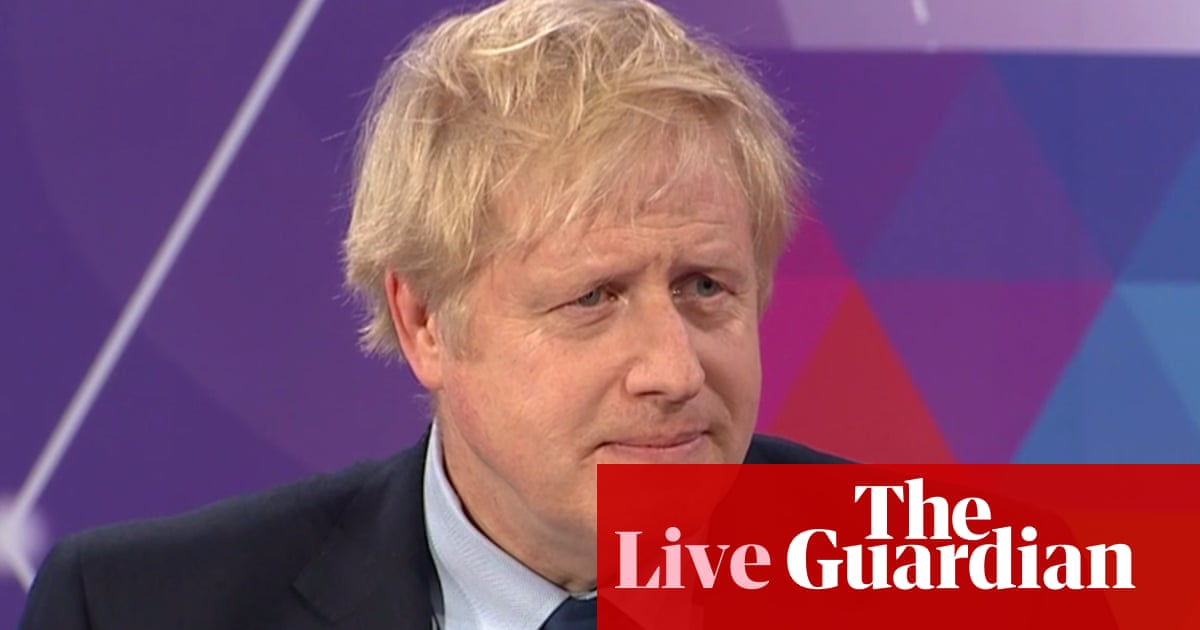 Leaders of Labour, SNP, Lib Dems and Conservatives questioned by BBC audience

Nigel Farage, the Brexit party leader, is complaining that there were no questions about Boris Johnson's Brexit deal.
It's the Brexit election and not one question tonight was on the Boris deal, a total failure of public service broadcasting by the BBC. #bbcqt
Some clips from the programme.
"People voted Remain. They voted Leave. They didn't vote to lose their jobs …It's only sensible and reasonable to put the option back to the people"

Jeremy Corbyn is questioned on his Brexit policy. #bbcqt pic.twitter.com/Ztokjia3fw
"We are facing being taken out of the European Union against our will, I want Scotland to determine its own future"@NicolaSturgeon on whether she would prioritise another independence referendum over ending austerity. #bbcqt pic.twitter.com/kTIz9pMxDI
"People have the chance to vote for a Remain party, for a candidate that wants to stop Brexit"@joswinson says the general election may be 'the last chance' to stop Brexit. #bbcqt pic.twitter.com/7TEUwKmHR7
"Of course I understand that things are tough in the NHS … we can only meet that demand if we have a dynamic economy."

Boris Johnson says to get the economy moving and get investment coming in, we need to "get Brexit done". #bbcqt pic.twitter.com/DTx5Tf7aF9
Continue reading...