Labour pledges free broadband for all homes and businesses – general election live
All the latest from the election campaign today Read Andrew Sparrow's evening election briefingAnd sign up here to get the briefing in your email inboxEU takes legal action over UK failure to nominate commission candidateWelsh Labour withdraw...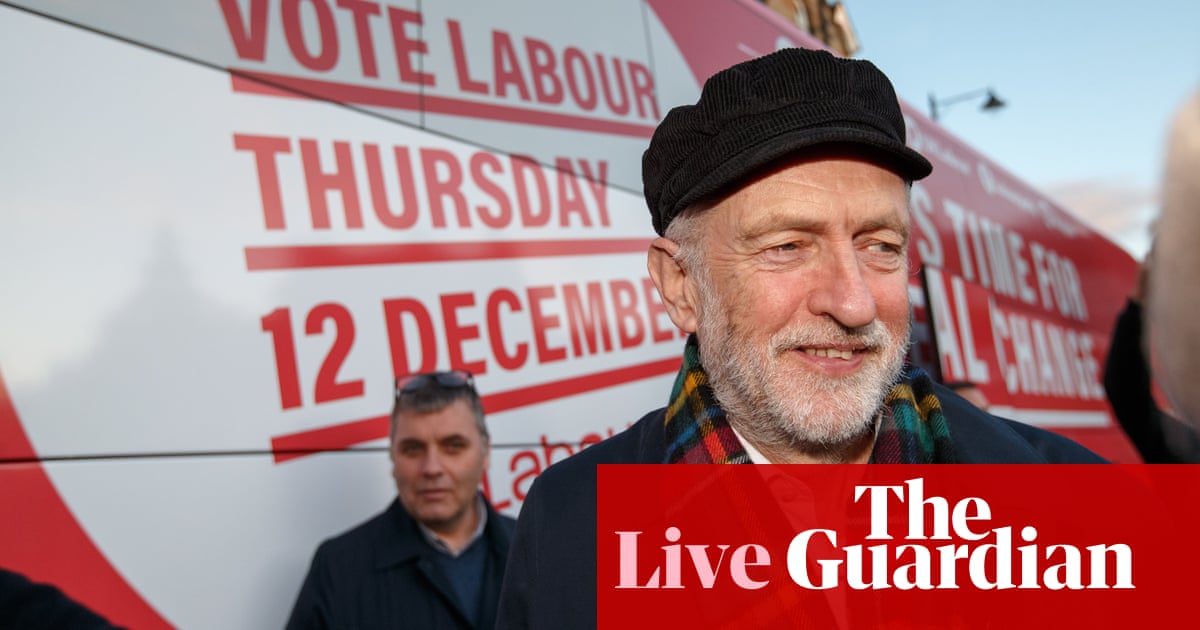 All the latest from the election campaign today
A new tax on Big Tech companies including Facebook, Google and Amazon would fund Labour's plans to provide homes and businesses with free internet connections, while the part of BT responsible for fibre broadband would also be taken under public ownership.
Shadow chancellor John McDonnell told the Mirror:
We're dramatically falling behind. The future of our economy has got to be based on the fourth industrial revolution and new technology and artificial intelligence.
In some areas it's quite clear it's holding back the local economy. We're falling behind our international competitors when it comes to the roll out of broadband. It's the basic form of communication and where the jobs will come from in future.
It's absolutely clear that privatisation is bad deal for the public purse, and for our public services. We're wasting billions on shareholder dividends and the higher cost of investment in the private sector. By bringing our services into public ownership, we could use that money to deliver better services for all of us.
Boldest promise yet from Labour in this campaign - free broadband for all over next ten years by part nationalizing BT and tax on tech giants - big price tag - 20bn and another big nationalization
David Lammy has accused the prime minister of not knowing the words to "The wheels on the bus" after he appeared to initially falter when singing part of the popular nursery rhyme.
How can @BorisJohnson not know the words to " The wheels on the Bus" ? Even if you didn't sing it to your own kids did nobody ever sing it to you? pic.twitter.com/PXLmABqjFV
Hi folks, here's what I've been up to today. pic.twitter.com/j4WyB2rsBO
Continue reading...