Brexit: Johnson urged to confirm no-deal still possible in 2020 to gain ERG votes – live news
Prime minister has said he is 'very confident' deal will be approved in historic Commons vote on Saturday Brexit extension unavoidable if MPs reject deal, says MerkelHow much of Johnson's 'great new deal' is actually new?'Super Saturday': your...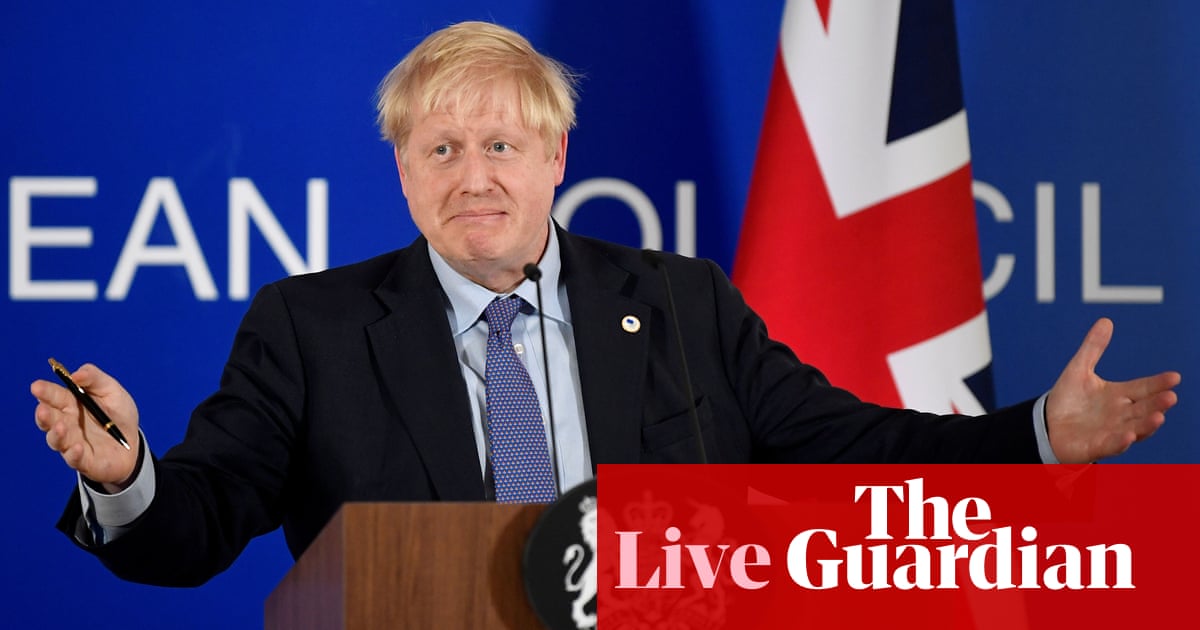 Prime minister has said he is 'very confident' deal will be approved in historic Commons vote on Saturday
Another "Spartan", the former Brexit minister Suella Braverman, has announced that she will be voting for Boris Johnson's deal.
Just over a year ago I resigned from Government over the terms of the deal. I voted against it 3 times. Tomorrow I will vote to support the new deal secured by @BorisJohnson. This is about more than Brexit. It's about integrity & democracy. Let's get Brexit done & restore trust
The Tory Brexiter John Baron told the BBC this morning that ministers like Dominic Raab, the foreign secretary, and Michael Gove, the Cabinet Office minister, have told him that, if the trade talks with the EU do not produce a deal by the end of next year, the UK would leave the transition and trade with the EU on no-deal (ie, WTO) terms.
He also said a similar assurance in public from Boris Johnson would help to persuade hardline Brexiters (ie, the core of the European Research Group) to back the deal. He said:
All I can share with you is this: I am doing my best to persuade colleagues, the so-called Spartans who like me voted three times against Theresa May's deal, to look at this in a favourable light. Because provided we can get that clear assurance, and I have been given it so far by people like Michael Gove and Dominic Raab, and I'm hoping to get it from the prime minister tomorrow, that we will be leaving after the trade talks, if those trade talks fail up to December 2020, on no-deal terms - as long as we can get that assurance, and I think we have done, then we'll be supporting the deal tomorrow.
BREAKING: John Baron reveals the NO DEAL promise from Michael Gove & Dominic Raab that is making #Brexit extremists vote for this fake deal.

They have no intention of signing up to a free trade deal before 2020. They want the UK to crash out out with No Deal. Please RT:
Continue reading...